National Debt plus Federal Reserve Balance Sheet
Plus Debt Servicing at current Fed Funds Rate
(based upon the official US Government Data, starting from 1993 to date)


This page last modified on 7-21-2021, data gathered by Brian Davis
Data comes from http://www.treasurydirect.gov/govt/reports/pd/mspd/mspd.htm,

http://www.federalreserve.gov/releases/h41/

& https://fred.stlouisfed.org/series/FEDFUNDS and are stored in this Excel File (this Excel file is being updated regularly, with up-to-date values)
Not included are Platinum coins, which may be issued in any denomination so desired by the Secretary of the Treasury, as described in Section (k) of 31 USC § 5112


.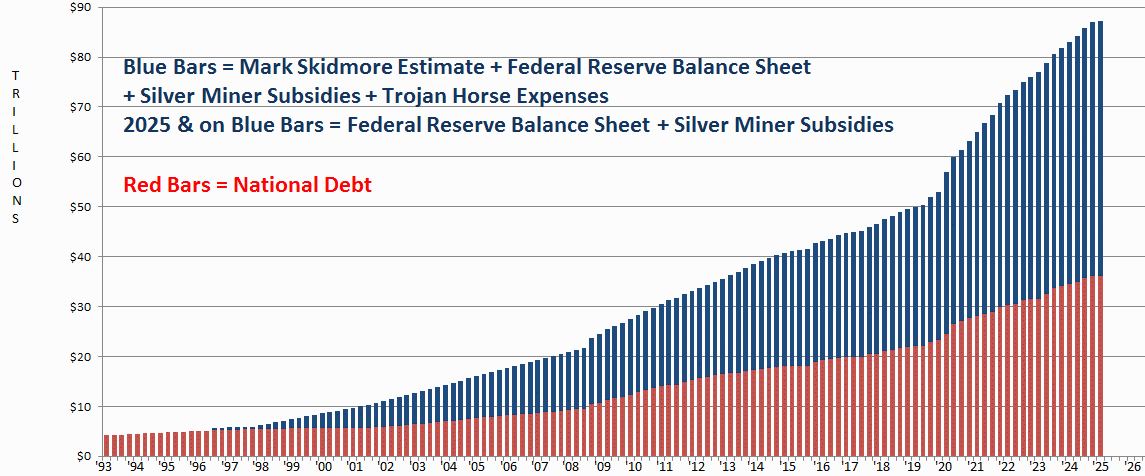 .

---
.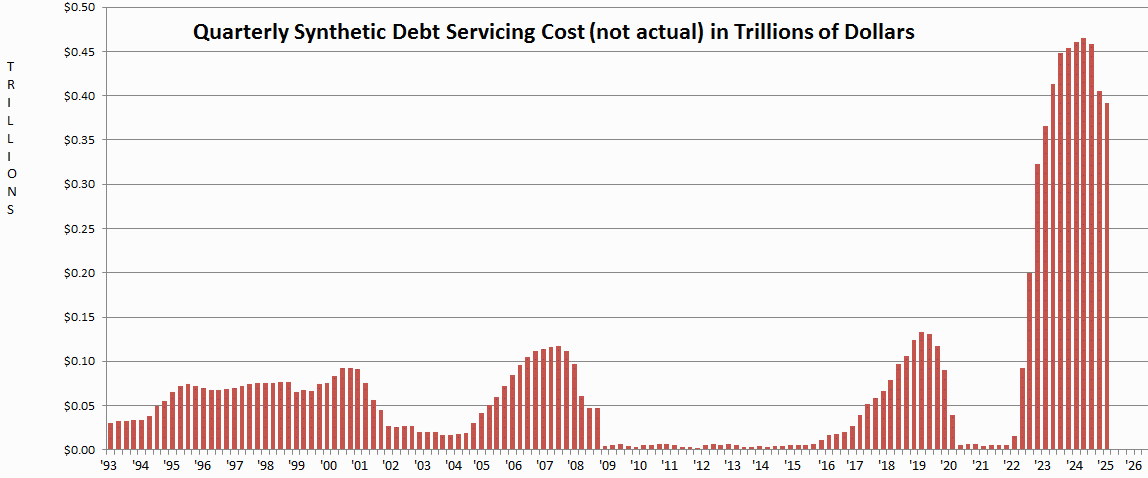 .

---
.